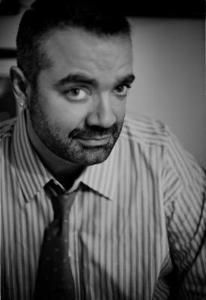 The Ethical Media Review is an on-line journal published on the webpages of The Centre for Conflict Resolution Journalism--an international charity incorporated to conduct research into the propagation of socially responsible media, focusing on conflict resolution, exposing political corruption and human rights abuse worldwide, and assisting democratic reform.

If you have research that deals with media and ethics, ownership and control of the media, political economy of the media, media and power, media and representation, media and human rights, media and political corruption, media and conflict resolution, etc., and would like to publish this material in The Ethical Media Review, please email your manuscript or project to:
stephen.desmond@solent.ac.uk or barry.lowe@tvu.ac.uk


CLICK ON AVAILABLE ISSUES:

ISSUE I: Peace or Patriotism--CCRJ Belfast Conference

ISSUE II: Political Reporting Around The World

ISSUE III: Cambodia and Conflict Resolution

ISSUE IV : Saudi Journalists Conference

ISSUE V: Case Studies in Human Rights Abuse-The Abduction of Jaweed Al Ghussein

ISSUE VI: Stephen Desmond writes about Jaweed Al Ghussein in The Times Higher Education Supplement

ISSUE VII: Steve Desmond on TALKSPORT Radio discussing his new film-in-progress for Al Jazeera English--"The Jaweed Al Ghussein Story":

ISSUE VIII: Stephen Desmond, Deputy Director of the CCRJ, is interviewed on Irish television about his new film for Al Jazeera English.


EDITORS & WRITERS

EDITORIAL BOARD

Barry Lowe, Senior Lecturer, London College of Music & Media, Thames Valley University, London.

Stephen Desmond, Senior Lecturer, Southampton Solent University

Dr. Ronan Lynch, Freelance Writer & Investigative Journalist.